Carriers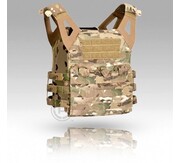 Crye Precision Jumpable Plate Carrier JPC gives you a great ammount of weight saving with just 454 grams for the entire carrier. Allows pouches to be mounted and is optional to carry side armor plates.
€242,10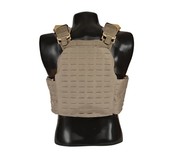 Cut edge-to-edge to specifically fit SAPI/ESAPI/SPEAR Cut Plates sizes S-XL, this system can be worn with or without a soft armor panel depending upon ballistic requirements, threat conditions and the type of plate utilized.
€332,00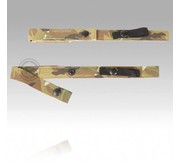 Nothing short of revolutionary. StKSS (Structural Kinetic Support System) is a system that allows a wearer to selectively transfer some or all of the weight of his armor load vest to his hips.
€58,50