Artikel mit Schlagwort Goggles
Das austauschbaren Rx-System ist sowohl für das OTW Goggle als das Aegis-Eyeshield System konzipiert. Ein Rx Träger kann für beide Produkte verwendet werden. DerSmith Elite Rx Träger ist Sehkorrektur entworfen bis + / - 11 Dioptrien....
€29,95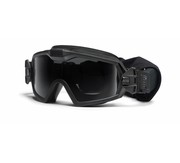 The OTW Turbo Fan goggle is reliable, effective, lightweight and quiet. The fan efficiently and silently evacuates moist air out and away from the inner lens to keep you fog free.
€149,00

Protection where you need it!
€89,90